"Also known as the Volcano Incarnate. It awakens every hundred years by absorbing the heat energy from the volcano. I have to face it to bring peace to Arls"
— Atelier Meruru Description
Airshatter is the final boss within the main story of Atelier Meruru: The Apprentice of Arland and an optional boss in Atelier Violet: The Alchemist of Gramnad 2.
Atelier Meruru
Edit
Otherwise known as "the Volcano Incarnate", Airshatter lives in the deepest part of Mt. Velus. After the player has finished all of the development for Yuvel, an earthquake will awaken Airshatter. His appearance puts the safety of Arls in jeopardy, as it makes Mt. Velus active once again. The responsibility of subduing Airshatter is placed in Meruru's hands.
Defeating Airshatter is necessary to obtain the "true" ending of the game, but will also give the player the ability to unlock the 'Strongest Princess' and 'Now, Go Bravely' endings as well.
By defeating Airshatter, you will also obtain the "Presence of the Flame" trophy.
Atelier Violet
Edit
The Airshatter is a boss inside of Westlich-Nabel. The Airshatter is a whale-like enemy that can deal great amounts of Dungeon Damage.
The player must pass by the Airshatter to find the cure for Brigitt's disease, but it's not necessary to actually defeat the boss.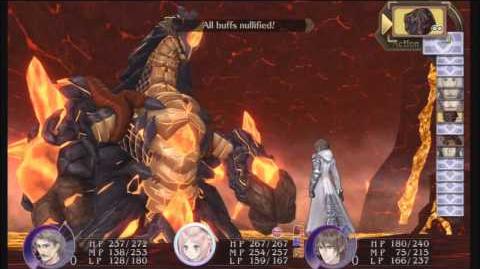 Ad blocker interference detected!
Wikia is a free-to-use site that makes money from advertising. We have a modified experience for viewers using ad blockers

Wikia is not accessible if you've made further modifications. Remove the custom ad blocker rule(s) and the page will load as expected.